Hey love ♥
Valentine's day is coming, and I would love you to plan for a sexy time. Here is some advice about how to set up a HOT DATE.
Old Way:
Dinner date and hope for sex…
Pshaw! Don't even start there.
New Way:
Start with an offer for an Erotic Playdate and have Uber Eats deliver dinner to your lair.
Set the frame that your next date will be some sexy time with some sustenance. Better than a full belly and too much booze that makes you soft.
The best approach for offering your partner or a new date a bedroom romp is to run her a menu of Erotic Playdate ideas. Take the emphasis off of "sex." Yes, sex will likely happen. Make your next date a playdate, an Erotic Playdate!
Here's how to enroll your lover in this newfangled fun… Pro tip #1: the more you expand your offerings, the easier it is for your date to find something they like better than eating out at a restaurant or going to a movie. You want to start small, so they can easily say yes.
I thought we might try something new together, such as:
Petting and stroking each other…
Ear and neck play with our warm breath, kissing, licking, and sucking…
Being held or holding each other in a Soulmate Embrace…
Or you can make slightly bigger offers:
I'd like to give you a sensual or erotic massage…
You could model the three sexy lingerie outfits I bought for you…
We could do a lingerie photo shoot or videotape ourselves making love…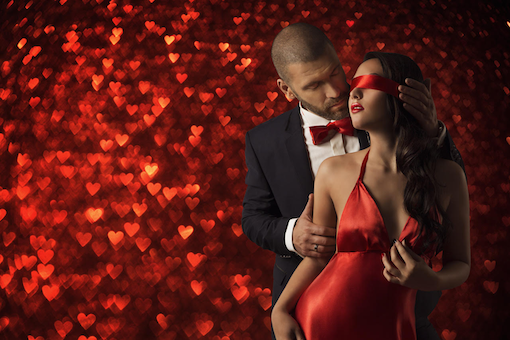 Suppose your partner has an enormous initial appetite. In that case, you might give them more elevated choices like:
We could try rope art (Shibari), and I could practice my knots…
I have the sexual aphrodisiac peptide, PT-141 (Bremelanotide), which we would sample…
You can choose from a selection of pleasure toys, and I'll buy what you want, and we can play with them… Hint: A vibrating penis ring is a fun toy for intercourse pleasure.
We could explore Tantric lovemaking rituals…
And if you two are already highly sexual and ready to experiment, you might consider options such as:
Are you ready to begin our Expanded Orgasm practice?
Shall we trade Yoni and Lingam massages? (Hand massage of the female and male genitals.)
May I try to awaken your G-Spot or give you the experience of female ejaculation?
I got this sex furniture that I can strap you into. Would you like to be blindfolded as well?
EROTIC PLAYDATES
Pro Tip #2: You might want to choose one from each of the four categories or come up with your ideas. Or you can review all 48 Erotic Playdate ideas at SexLifeBucketList.com to find more that tickle your fancy.
The most important consideration is to reframe "dates" from meaning dinner and movies to Erotic Playdates, where you run a menu of options for your mutual pleasure. Starting there helps your lover get excited about the upcoming date. And when you share your fantasies about the night ahead, you increase the anticipation and excitement.
Everyone loves sensual adventure. Even people who are insecure about their sexuality or don't feel like they have a high libido can get excited if the offers are small with no expectation of doing more than what is agreed upon.
Most people need to be warmed up by starting small. The key to getting your partner to say yes to having Erotic Playdates is to give them a menu of small offers. The Sex Life Bucket List helps you develop ideas they are sure to love.
Which of these 14 Erotic Playdates do you think your partner would enjoy? Which do you prefer? It's essential to keep making offers to find those experiences that intersect with your mutual desires. Couples who play together stay together… especially in the bedroom.
Start playing!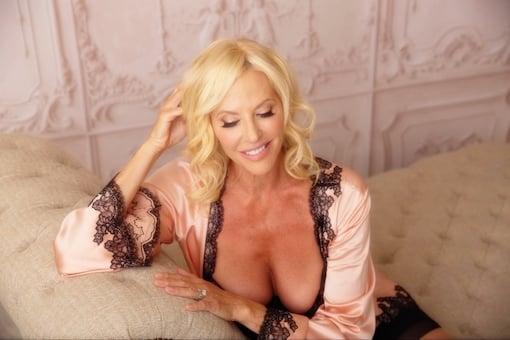 — Susan Bratton, "Intimacy Expert to Millions
" is a spokesperson for the GAINSWave and FemiWave regenerative sexual treatments. Author of 44 books and programs, her work transforms having sex into making love. You can download the Soulmate Embrace at SoulmateEmbrace.com. This is the way every woman has ever wanted to be held. And the SexLifeBucketList.com downloadable PDF has 48 Erotic Playdates and a video to walk you through all the fun ideas. It's great to use as a solo lover and for couples.