Flirting Tips (Part 2 of 3)
What's the most important when you're starting fresh as new lovers? What can long-term partners do to keep relationships exciting?
Here's part 2 of the series that I started last week.
Remember, there's no "right" way to have the best soulmate relationship — we all have different desires every day. Honoring what you crave at the moment is one way to keep intimacy fresh.
Variety makes everything exciting. Tune in to each other's mood. Instead of having a prescribed set of activities you always do, see where your lovemaking date takes you.
Here are a few more things you can try to keep your bedroom play exciting and fresh.
Flirting signals men are in a passionate relationship. Every day flirting, by text or in person lets her know you desire her. It keeps her warmed up and attuned to your attention.
She needs a lot of attention from you, but you're busy with your career, the kids, sports, and other activities. When you flirt with her, you can arouse her all day long. It's best to start with romantic words rather than taking them sexually too fast.
This is crucial: Women need to be adored and found sexually irresistible in equal order. Tell her you loved last night's turkey meatloaf, and you appreciate what a healthy cook she is first. Then compliment her physical features before moving into the more sexual flirting:
"Every time I look at your face, my heart skips a beat. The most intense pleasures I have ever had, I have had while looking into your beautiful eyes."
"These are once-in-a-lifetime romantic moments we are sharing. I treasure our ever-expanding relationship. You are my darling."
"Your soulfully satisfying kissing has turned me on to a whole new level. It has grounded me even more deeply in my desire for you. It is dogging my thoughts. All of that goodness is culminating in me wanting more kissing, and it is bringing us closer."
Playful interactions are one of the five pillars of passion which include:
Mindfulness
Sensate Connection
Playful Adventure
Erotic Communication
Declarations
Playful Adventure embodies a spirit of adventure, spontaneity, and playfulness, an element of surprise and excitement.
"I got a sitter and a new romantic playlist… Meet me in the mini-van at 7 pm." Then take her to In-And-Out Burger, go park somewhere with a view, kiss her, feed her, and love her.
A Stroll In The Garden Holding Hands
"All the flowers in the park are in bloom. I have a bottle of wine, our camera, and a blanket. Be ready by 4 pm for a stroll in the garden, hand-in-hand."
Some of the younger guys today might cringe at the thought of strolling in the garden or the beach holding hands.
We're so not used to taking things sweet and slow anymore.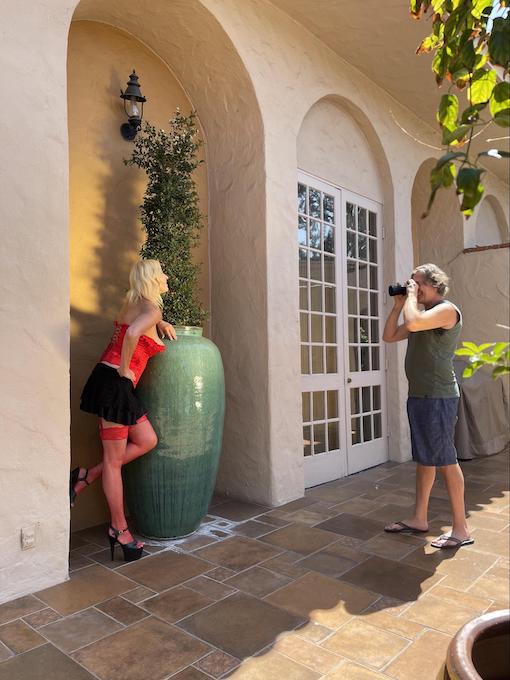 Now it's all like fast-food sex. TikTok. Memes. The "swipe right or left" culture.
Yet we ladies still can't get enough of the sweet and slow romancing and lovemaking. The arousal ladder is written in our DNA.
Take Your Partner To Look At Something New And Interesting
What are you interested in? Real-Estate? Look at open houses.
Wine? Go wine tasting.
Stand-up paddleboards? Take a lesson.
Dutch-Belted Lakenvelder Cattle?
Antique Hunting? Horseback Riding? Four-Wheel Driving?
Think about three things you might enjoy doing together and run her a menu offering her those three fun outings and let her choose. Then take her and romance her the whole time.
The bedroom isn't the only place to have a good time. Dinner dates, Netflix, and chill? There's way more to the world than what we have right in front of us.
Sometimes we need to get up, get out of our comfort zones, and go explorin'.
These four will have to do today. I'll be sharing a lot more in the succeeding weeks' articles. I've got a lot in store for you to do with your lover.
If you missed the previous article: