Testosterone, Estrogen Hormones EXPLAINED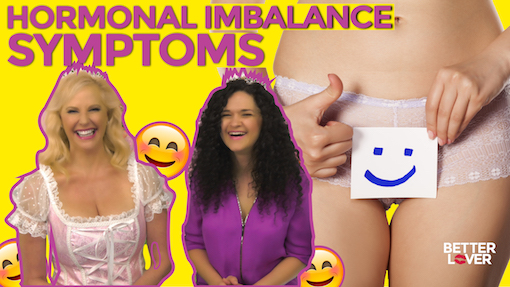 Hormones are a major driver in brain function, memory, life satisfaction, lubrication, as well as vital for avoiding cancer and heart disease. Thank goodness we can top up our hormones in today's day and age!
To get all the answers you need, I've teamed up with some famous doctors and experts to talk about hormones for men and women in my YouTube videos.
Our topics range from hormonal issues, natural birth control, the best tests, natural, synthetic and bio-identical hormonal replacement, SIMPLIFIED.
Click Here To Watch My YouTube Videos ⇐ Hormonal Imbalance Playlist
EVERYTHING IN BALANCE
Here are the videos you can watch in this playlist.
Hormone Replacement Therapy Vs Birth Control Pill

Non-hormonal Contraceptive And Birth Control

Non-hormonal Contraception And Fertility Awareness Method Explained

Low Testosterone – Signs, Symptoms And Hormone Treatment

Best Hormone Tests

Hormone Therapy: Risks Vs Advantages

The Pros And Cons Of Hormone Replacement Therapy

How To Know If You Need Hormone Replacement Therapy

Why Bioidentical Hormone Replacement Therapy Is Good For You

The Benefits Of Hormone Replacement Therapy

Hormone Replacement Tips With Dr. Glenn Wilcox
More will be added soon. So you might want to save this collection of videos and re-visit them whenever you need.
Check Out My Hormonal Imbalance YouTube Videos ⇐ Signs, Symptoms, And What To Do When Your Hormones Need Attention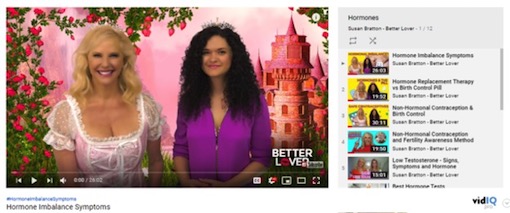 I also want to invite you to join my Women's Sexual Empowerment Newsletter IF you're a woman. (If you're a man and you join this list, you get automatically removed from the men's list. Don't do that.)
This special newsletter is for women who feel they want to discover more ways to expand their sensuality.
Inside, there will be articles and videos on sensual techniques and tricks, communication strategies, and mindsets that can help you create an intimate and passionate sensual life.
Check Out And Join My Women's Sexual Empowerment Newsletter ⇐ Link Is Under The Video Descriptions
Please, I need you to subscribe to my Better Lover YouTube Channel. It's free. You just sign up with your email. Subscribing signals to YouTube that my videos are valuable and helps us grow. I really appreciate it. I just got to 30,000 subscribers and I'm on my way to 50,000 with your help. Your free one click on this red button means the world to me.


The links I mention in the video can be found under the video. Click "SHOW MORE" on the left on your computer. Or click the little TRIANGLE on the right on your phone and it will expand to show the links and transcript.  
Join My Women's Sexual Empowerment Newsletter ⇐ Link is In The Description Below The Video