Start with gentle pressure above and below his penis… It's similar to the way a woman likes to have her vulva "cupped." Learn all about the lingam massage.
If you're a woman, your man will LOVE you when you know these techniques. And if you're a guy, show this video to your lover. They'll appreciate you for it.
There is something exquisite about manually stimulating a man (aka giving a "hand job"). I suppose it's the feeling of pleasure that comes with hearing him moan and watching him turn into putty in your hands. Rock hard putty that is.
But there's more to a beautiful lingam massage than a solid erection. The erection isn't the main event… if you know my secret of "laying in a base."
That manhandling intelligence is what you'll get in this video with sacred sexuality expert Amara Charles and me.
Best Practices For Lingam Massage ⇐ Watch NOW (Two women who KNOW)
LINGAM MASSAGE
It's one thing to get a man off so he can get some sleep. But this is another thing altogether. A "wild thang," if you know what I mean… and one he won't soon forget.
Did you know you can strengthen a man's sexual health with lingam massage? An intense ejaculation is a sign of excellent sexual health. But the average, ho-hum hand job can do the opposite by training him to ejaculate prematurely.
Learn how to turn a ho-hum hand job into a sexual superpower!
Watch This Video ⇐ Lingam Massage Techniques
I also want to give you one of my FREE books, 7 Stimulating Sex Positions.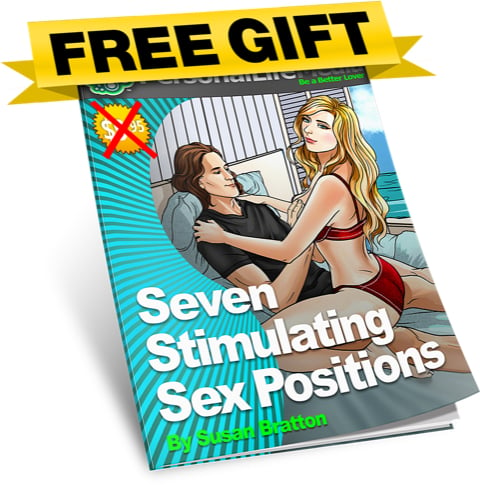 In this book, you'll discover how to incorporate sex toys into partner play, as well as pleasure multiple erotic spots at the same time.
You can use some of my favorite Fun Factory, Hot Octopuss, and Mystery Vibe toys for sex and solo pleasuring.
Click Here To Download 7 Stimulating Sex Positions ⇐ Pleasure Multiple Erotic Spots At The Same Time