Experience double the pleasure, and even hit the elusive A-SPOT, with just 1/10 the effort. Here's how…
Want to know how a woman can experience AMAZING orgasms…
With just 1/10 the effort?
Guys need to know this.
And women will LOVE to be able to experience this.
The secret is sex toys. But not just any kind.
I'm talking about tried-and-tested, high-quality G-Spot sex toys.
But why?
These love devices are designed specifically to stimulate and pleasure multiple erogenous zones like the G-Spot and the elusive A-SPOT.
That hard-to-reach erogenous spot DEEP inside a woman.
Check out Susan Bratton's NEW G-Spot Toy Guide and How-To Video.
She talks about her most recommended toys, tools, and lubes…
As well as some tips on how to best use them during lovemaking.
Click Here To Watch Her Video and Get Her Guide ⇐ 1/10 The Effort, Double The Pleasure
1/10 THE EFFORT, DOUBLE THE PLEASURE
Now, the quality of the toys are important.
Some women have had horror stories…
Of using cheap sex toys that break during use…
That don't stimulate the right spots…
Or that give them allergic reactions.
None of that stuff here!
Susan goes through the creme de la creme of sex toys with her adorable girlfriend Serene Martinez. Serene's been a sex toy buyer for 20 years. So when Suz wanted to try G-Spot and Squirting Toys and Tools, Serene selected budget and luxury toys.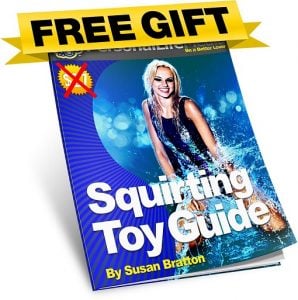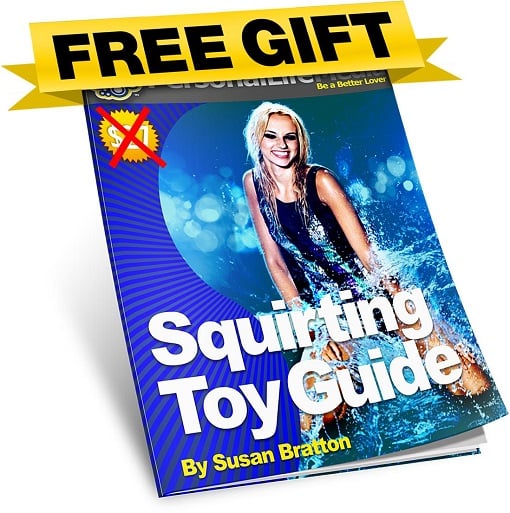 And they go into specific details on how they like to use them during hot sex.
Watch Her Videos and Get The Guide Here For FREE ⇐ 1/10 The Effort, Double The Pleasure
Susan's not selling any toys in this free guide and video — she just updated the tool recommendations in our Female Liquid Orgasm program, so we decided to give it away to our fans.
Watch Her Video Here For FREE ⇐ 1/10 The Effort, Double The Pleasure