Six Ways To Get Closer To Each Other
What makes someone your soulmate?
Some say it's love at first sight. Others say it's when opposites attract. And I've even had people say it's when you absolutely can't get enough of each other.
Well, the truth is… it's NONE of that.
Let's strip away the fictional aspect of soulmate relationships and get down to what makes two people perfect for each other.
And in this video, I talk about the six essentials of real sexual soulmate bonds.
6 Essentials Of Sexual Soulmates ⇐ Click To Watch My Short Video Interview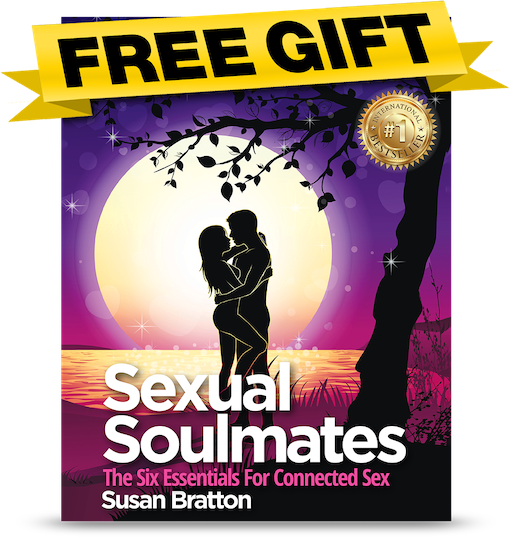 CREATE YOUR SOULMATE
Soulmates are CREATED. Soulmates relationships are developed.
That means anyone can be real deal sexual soulmates. It's what you do with, do to, and do for each other that elevates average, boring relationships into the hottest, most authentic partnership you can ever imagine.
The video interview is about my book, Sexual Soulmates: 6 Essentials For Connected Sex.
Have you found your Sexual Soulmate?
Watch The Video To Discover How ⇐ 6 Essentials Of Sexual Soulmates
If you want to learn more about the 6 essentials of Sexual Soulmate relationships, you can get my book on Amazon right here.
Check Out My Book "Sexual Soulmates" ⇐ How To Create Your Perfect Relationship