Please comment with one sentence.
Requesting your quick help.
I need your opinion!
Have you read my book, Sexual Soulmates… and if so, how did you like it?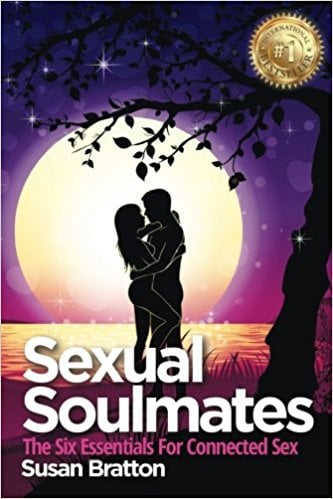 NEED A FAVOR
Can you please do me an easy and HUGE favor?
Will you comment to this post with a sentence or two describing your favorite aspect of the book?
Tell Me:
✔ Did you like one of the six essentials of connected sex best?
✔Was there an "aha!" moment in the book?
✔Did you feel more empowered to have more passionate sex?
✔Did you have the best sex session of your life using one of the techniques?
Please comment to this post with your experience!
I'll be eternally appreciative.
When I update the book in the next edition of Sexual Soulmates, your comment will be used as a "testimonial" in the book and marketing materials.
EXAMPLES
"The Soulmate Pact technique allowed us to be honest about our desires with each other." — John, Alberta, CN

—–oOo—–

"Now I know how to start a sex life off the right way when I find my soulmate!" — Anna G, Miami.

—–oOo—–

"This was the missing ingredient in our marriage. You've rekindled our passion." — Stan and Laura, Austin, TX
Thank you so much for helping me bring these passionate techniques to more people.