Unique masturbation ideas for you inside.
? [STEAMY VALENTINE'S DAY CRASH COURSE PART 6] ?
Valentine's Day can still be a steamy, sexy event for you if you're flying solo…
Even if you're single, in a long-distance relationship with a lover, or you just want to seek new ways to expand your personal pleasure potential…
One of the best gifts you can give to yourself is the ability to effectively self-pleasure and achieve multiple orgasms.
"I have been browsing online for more than three hours today, yet I by no means found other articles as helpful, eye-opening, and insightful as yours. It is beautiful, worth more than enough for me. In my opinion, if all website owners and relationship experts made good content as you probably do, the web can be a lot more helpful than ever before. I signed up to your newsletter in a heartbeat."
— Robyn
Watching women pleasure themselves in my Female Self-Pleasuring Video Bonus helps women become more orgasmic and shows men how to pleasure women better.
Go check out these unique masturbation ideas.
Scroll down for more info, or click the link to get straight to the juicy stuff.
Erotic Female Self Pleasuring <=== This Masturbation Technique Is Way Different Than The Usual Methods… Yet So Much More Rewarding For Her
YOUR MOST ORGASMIC VALENTINE'S DAY YET
Guys I'm sending this to the ladies but you will find it interesting too.
Achieving effortless orgasms is a delicate issue to tackle on a Sunday… but I wanted to give you some space to really THINK ABOUT what I'm sharing in this email.
This is IMPORTANT:
The #1 sexual issue women face is, "I struggle to achieve a satisfying orgasm.*"
Here we are in 2017 and women are barely scratching the surface of their orgasmic potential.
Yet in reality, there are an astonishing number of ways women can climax, even on our own.
Here's one of my favorite ways women can pleasure themselves to achieve orgasms effortlessly:
Erotic Female Self Pleasuring <=== Make It The Most Orgasmic Valentine's Day Yet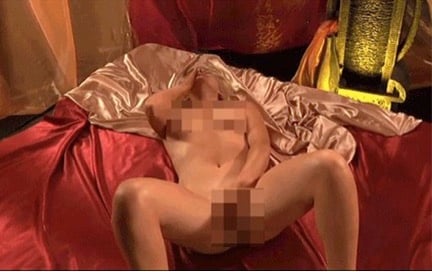 SELF-LOVE IS GOOD LOVE
Warning: I've put some explicit Steamy images on this page. Careful when you click.
This masturbation technique is an alternative way for women to completely relax and then start to pleasure themselves to electrifying levels of physical stimulation.
This technique incorporates body movements, breathing, stretching and unique forms of genital stimulation.
Ladies, I guarantee you'll love this as soon as you start doing the first few steps.
Guys, you can assist and even hold your woman while she's doing this to make it a steamier experience for the both of you.
And watching how different women pleasure themselves gives you an appreciation for the zillions of potential paths every woman has to more reliable orgasms. It just takes SEEING what to do.
Unique Female Self Pleasuring Technique <=== You Can Even Do This To Completely Relax Yourself Or As A Starter Activity Before Some Intense Lovemaking
Want more sex positions to add variety in the bedroom? How about some sensual massage strokes? Maybe you'd like to learn more oral lovemaking techniques as well.
I've got you covered.
Here's my Ultimate Valentine's Day gift to you!
The Steamy Sex Ed® Video Collection is On Sale Now for 60% Off While Supplies Last. If you want a copy, don't wait!
Inside, you'll get over 200 sex techniques you can try out with your lover. What a great gift just in time for some hot, passionate, heart-connected Valentine's Day sex.
SURRENDER TO PLEASURE… Then Grab The Steamy Sex Ed® Video Collection <=== ON SALE Right now! (60% Off)