Confidently KNOW You're GREAT In Bed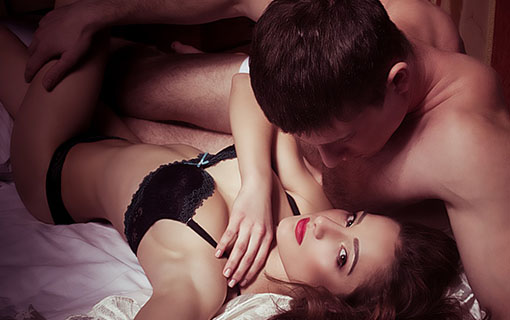 Lovemaking Techniques Video for Single Women
I'll never forget the date I had in my 20's where this guy Steve O. actually kicked me out of bed. He told me to go home. That he wasn't going to ask me out anymore… because I wasn't good enough in bed.
That was some walk of shame…
What a creep he was. But he was honest! I'll give him that!
But how can a single woman know if she's good in bed? How can you be confident you are great in bed before you go there?
Especially if, like I was back then, you haven't been lucky enough to get a really hot boyfriend so you don't know how good it can be? Or worse, the guy who makes a good match is not so hot in the sack…
Well, I grew up, became a sex expert and created a video collection of heart-connected lovemaking techniques that any woman could comfortably watch to become confident that you are GREAT IN BED.
It's called the, "Steamy Sex Ed Video Collection." Ta da!
This collection of techniques, made for women by women is the antidote to porn. It's slow sex. It showcases attractive couples demonstrating conscious loving techniques on pretty sets.
And I'm having 500 copies of the DVD's created and having a sale starting Thursday, September 22nd to October 3rd. There is a digital download option too, if you don't want anything shipped to your home.
Here is a link to get one-day advanced access to see the trailers and sizzle reels and decide for yourself this is something you want.
Just click here to get on the list to get one day early access:
"VIP Access To See The Steamy Sex Ed Video Collection of Heart-Connected Lovemaking Techniques" <== Click Here
Being on the VIP List ensures you'll get to consider a copy before they are sold out.
These suckers fly off the shelves! It is my single most popular sexual education video series.
So make sure you are on the VIP List so you don't miss the opportunity to claim a copy for yourself.
You'll see when you watch the video samplers how this is the kind of lovemaking we women crave.
A LOT of married women use this to get their husbands to try new orgasm techniques on them…
But even more women use Steamy Sex Ed to get their men to slow down, give them sensual massages… and do some great foreplay.
Because generally guys RUSH IT and we need to train them to be present and enjoy the whole experience.
I think you'll love Steamy Sex Ed.
And if you have any questions, please just reply to me. There is no question too "dumb."
I live to support your sexual growth and pleasure.
O.K. Get on the VIP List now or you will completely miss out on the opportunity to get one-day advanced access to see the trailers and sizzle reels and decide for yourself this is something you want.
Just click here to get on the list to get one day early access:
"VIP Access To See The Steamy Sex Ed Video Collection of Heart-Connected Lovemaking Techniques on 9/21/16" <=== Click Here