How To Get Your Wife Back In Bed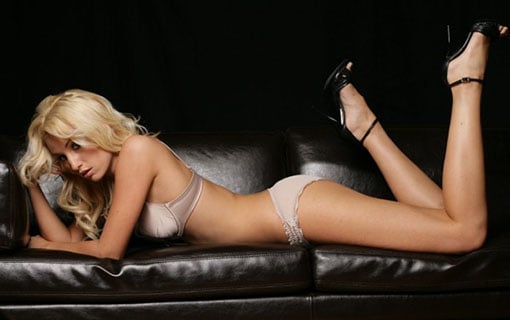 My insecurities are driving her further away.
Gabriel's wife is on the fence about even staying married to him. The stress is increasing his insecurities and driving her further away. Read my advice…
Hello, Susan.

I've been working very hard on getting my wife back. But my insecurities are killing me! To the point where she's asked me to back off.

So how do I win her love back if I have to give her space at the same time?

I feel like I'm running out of time and I'm getting desperate.

I will get through to her one night and have some amazing sex. But then I feel her walls are back up the next morning.

She's hurt that I've abandoned her for a long time. But it's been all her for the past month.

She told me last night that I'm all in, but she is only 50% in.

How can I be a secure man when i feel like im losing her?? HELP!

Gabriel
SKIP DIRECTLY TO THE SOLUTION <=== Husband's Cheatsheet To Wife's Happiness
Dear Gabriel,
I have REALLY GREAT news for you, man. Your wife WANTS to stay with you. She is giving you all kinds of clues.
First, she's actually having sex with you. If she hated you, she would not even allow you to get near her.
She is communicating her status… 50% means she is still on the fence but wanting you to move her to 60… 70… 100% back in.
I am glad you wrote to me now, instead of when she walked out the door.
There are two very telling things in your email… The first is something she said, the second is a comment you made.
She said she's hurt that you abandoned her for a long time.
She's been lonely and missing you. Whether you didn't have the emotional capacity for being close to her until you were "painted into a corner" by her threatening to leave you or you were taking her for granted, or you were a workaholic, or, or, or… whatever reason you were emotionally checked out in your relating to her isn't as important as the fact that now you are realizing you want to save your relationship and change the way you are with her.
That's progress!
She wants to stay. But she needs you to make her feel that you will never abandon her again.
Fear of abandonment is a #1 core fear of many people, especially women, who need physical and emotional security from their man.
I'm going to explain to you next how you can understand what it is you do that makes her feel abandoned and how to never create those feelings in her like that again.
You must earn her trust by being incredibly consistent in giving her what she needs to feel beloved, cherished, supported and attended to in the ways that matter to her most.
The great news is that I have a super easy exercise you and she can do together so she will actually create a LIST of exactly what makes her feel secure. Then you just do those things and voila, she is back in your arms.
Except…. for this… one additional little tweak I need you to make in your thinking.
This tweak in perspective is necessary because YOU are a dude, and for guys, having sex IS love. In your mind, if she's having sex with you she loves you. That amazing sex you have? That is how you feel loved.
But she feels loved when she is cherished in very certain ways that my method, called, Relationship Magic, is going to tease out of her for you. And then she will want sex with you because she feels loved.
When you meet her core relationship needs — called "relationship values" — THEN she feels loved and wants to have sex with you. Men and women approach the sex-love dynamic from opposite corners.
The tweak is that you said, "it's been all about her for the past month."
The past month is a drop in the bucket, Gabriel.
How long has she felt abandoned by you? Probably years upon years.
Just because you've been "good" for 30 days is not going to win her trust back.
And the reason you don't know what to do, and why you are so on edge, is that you simply need a list of her needs to follow so you confidently know you are doing it right according to her needs.
You get that list of her top four core relationship values by doing the simple exercise in this little workbook with her ASAP.
Relationship Magic <=== Discover Her Top Needs And Give Them To Her Daily
This exercise you do together is a heart-healing magic love (and sex) generator.
This exercise will help her verbalize and write down for you the specific kinds of things you can do that show her that you can consistently deliver the caring she needs from you to want to stay and to make love with you.
You end up with a little LIST from the Relationship Magic exercise. That will create confidence and security that you are doing exactly what will earn her trust back.
The even better news is that she will get your list from you too.
And then this is going to heal your love. And then you two are going to enter a whole new level of love and appreciation for each other.
Relationship Magic is going to create a renaissance in your marriage and your sex life.
So stop trying to GET SEX from her.
Fix her broken heart.
Do the Relationship Magic exercise and everything else will take care of itself.
And when you do the exercise, email me your top four Relationship Values and hers. I always enjoy the wide variety of values that different couples care most about in their relationship dynamic.
Inside the downloadable workbook —you can literally do this with her over dinner tonight and she will LOVE the experience of it — it tells you exactly how to approach the conversation of doing this together.
Here's link to get this magical exercise workbook at 63% off what you'd pay on Amazon for the book.
Relationship Magic $9.95 instead of $27 <=== Lowest Price and Download Instantly
Thanks for allowing me the pleasure of saving your marriage. I feel tremendous gratitude to be able to apply my perspectives to healing your love.
This is the couples exercise I've been featured on all major television news and talk show networks about.
Relationship Magic <== The Cheatsheet To Bliss