Male Multiple-Orgasms Explained
"This video puts an extra touch on it that makes it happen easier."
If you're a man, you know not all orgasms are created equal.
Register Now ⟹ The free workshop is LIVE next Wednesday  ⟸ Male Multiple Orgasm Explained
There's the worst -porn and you haven't had sex in weeks.
There's the release you have so you can get to sleep.But the best of all is when you have an orgasm with a woman you love after hours of sex, right?
Wrong.
95% of all men have only had one type of orgasm — a straight-up, vanilla, one-and-done ejaculation.
But there's a whole world out there of mind-blowing orgasms that are possible for YOU — yes, YOU. Even if you think that you already know your body and what it's capable of.
You can come 3… 5… even 15 times while you're inside her when you discover the full-body non-ejaculatory orgasm. And each one of these orgasms will feel better than the single climax you're having now on your best sex days.
"At first I wondered if this whole idea of a guy being multi-orgasmic was a total crock. Even if you're super skeptical, you start to see some positive feedback… and then I wondered if we were in some shared delusion… If this is delusion, I love it! But then I realized, it's REAL." — Camery, Matt's Wife and Multi-Orgasmic Couple
Even better, you can train yourself to enjoy full-body orgasms with a simple self-pleasuring method shown in a new Online Workshop that will go live in less than 48 hours from now.
Best of all… while you normally try to "hold off" your orgasm and pray your woman finishes before you… when you orgasm in this, specific way, it triggers her hidden pleasure centers, forcing her into a vaginal orgasm. (Even if she's never had one in her LIFE.)
You can have multiple orgasms, she can have multiple orgasms… you can even culminate your intercourse session with a magnificent, simultaneous ejaculatory orgasm. Now THAT'S HOT.
Think this is too good to be true? Think it would never work for you?
Join me as my peers Jim Benson, and his sexy side-kick, Susan Bratton do a live demonstration of this incredible orgasm technique. Yes, LIVE!
This is a rare, exclusive appearance. So you must register to hold your spot now because the workshop starts in just a few days:
MUCH ECSTASY!
The "ME Breath" technique stands for "Mucho Estacio" — or MUCH ECSTASY.
You last as long as you want and have full body orgasms without ejaculating… until she begs you to come inside her.
"The ME Breath is as easy as driving a car."
Grab your spot now for this exclusive, invitation-only Live Online Event:
"How To Be A Multi-Orgasmic Man: Unleash Your Natural Ability to Enjoy MULTIPLE Orgasms Every Time You're Inside Her."
(Your full-body non-ejaculatory orgasms will automatically trigger her vaginal orgasms during intercourse.)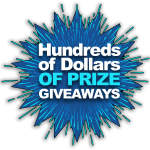 "Very practical steps!"
What You Get When You Attend:
Men's Natural Sexual Performance Prizes
The 3 Steps To Becoming Multi-Orgasmic
Bonus: 7 Types of Male Orgasm
Even if you have trouble getting hard, staying hard and especially if you currently ejaculate in less than a minute during intercourse, register for this workshop.
Discover the "ME Breath" technique that lets you last as long as you want and have full body orgasms without ejaculating… until she wants you to.
Oh! Almost forgot: This technique is easy to practice whether you have a partner or not. In fact, you can practice completely on your own – whenever you pleasure yourself. (Forget Edging, this is the new thing to do.)
The workshop is LIVE next Wednesday. ⇐ Register Now
There will be a replay link if you cannot attend live.
Jim promises you'll increase your stamina 2X with just what's in the workshop.