5 Magic Dates Under $20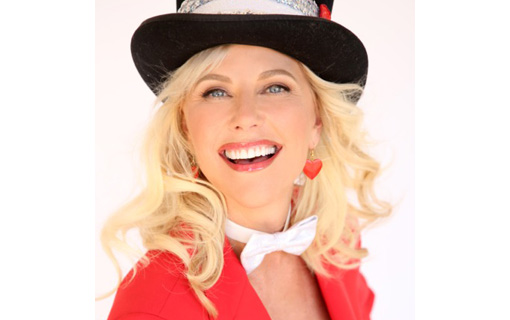 I'm Susan Bratton, and have been called, The Marriage Magician, on national television.
I've published over 20 books and online home study courses including Relationship Magic, The Passion Patch and 30 Romance Tricks That Work Like Magic —as well as penning over 1,000 articles on intimacy and passion.
5 GREAT DATES
More than 250,000 romantics visit my websites each month and more than 100,000 lovers devour my daily relationship advice emails.
And perhaps more importantly, my husband Tim and I have been together for 24 years and people still regularly ask us if we're newlyweds.
In over 10 years of studying what makes your relationship work like magic, I've synthesized research from more 75,000 couples and identified The 5
Pillars of Passion.

When a couple co-creates these five different kinds of romantic gestures, they can fan even dwindling embers into a raging flame of love again.
The 5 Pillars of Passion — which are types of romantic gestures — are:
Being Mindful – be present and get in your partner's world
Playful Adventure – play together to stay together
Giving Verbal Appreciation – erotic communication which make us feel desirable and desired
Idealizing The Love You Share – declarations, rituals and proof of your love
Increasing Connection To Each Other – taste and smell, touch and eye contact that connect our nervous systems together
THE 5 PILLARS OF PASSION
Here are five date ideas that incorporate The 5 Pillars of Passion:
5 Magic Dates Under $20
My 'Relationship MAGIC' Formula
Mindfulness
Take your love for a walk in a botanical garden, around a labyrinth or even an after dinner walk through your neighborhood. Spend time connecting emotionally.
Adventure
Get wet! Get moving! Go to the beach. Row a boat around a lake. Take a hike.
Give Verbal Appreciation
Go to a bookstore with a coffee shop and read each other poetry while sipping lattes.
Idealize
Take your partner on a photoshoot. Go to the beach and draw a heart in the sand, write your names and take a selfie. Or go to a museum with beautiful sculptures and take photos together. Commemorate the date by posting the photo on your fridge so you are reminded of your love for each other every day.
Connection
Bring on the sensual feast! Go to a Farmer's Market or a Food Truck Rally and hand feed your lover delicious morsels of local cuisine.
 The magic happens when you incorporate mind, body, emotion, physical proof and sensual experiences to create meaning and memories.
If you go on a date like this, email me a pic! I love your love.