Have you noticed that we launched a new service here at Personal Life Media?
THAT'S RIGHT
We now have four Sex, Love and Intimacy Coaches available for anyone who needs some advice or support.
99.99% of people don't have anyone they can talk to about the intimate details of their sex life or their sexual health.
And for a lot of personal problems, doctors or even therapists aren't the "right" fit.
That's why I want to get on the phone with you and answer any questions you have about coaching.
Could a coach help with my issue?
How does coaching work?
Which coach would you recommend for my issues?
Or anything that is unanswered in your mind.
Soon I will have an employee handling these questions.
But for now, you can talk straight to me, the CEO of Personal Life Media.
BE THE TOP 1%
This is a new service for our business and I want to make sure my customers like you are thoroughly supported.
So reply to this email with your mobile number and the best time during the day to call.
Don't forget your time zone.
And if you prefer to talk over Skype, include your Skype ID.
Our conversation will be completely confidential and brief.
I am here to help you get the support you deserve to move through anything holding you back from having the love, sex and intimacy that is your birthright as a human being alive on this planet today.
Don't be shy.
Coaching is a very popular service in the world today.
Lots of people have all kinds of coaches.
And it is incredibly cathartic to have someone experienced in whom you can confide.
Coaching can make magical leaps and bounds to wholeness in your sex life.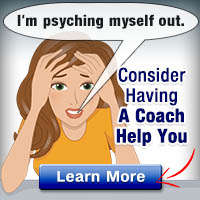 *If you're not sure you want to talk to me but you do have a question about coaching, please feel free to just send us an email at [email protected] with your question. You can also leave your mobile number and the best time during the day to call and we can talk about how a coach can help you achieve the sex life of your dreams … the intimate connections you deserve.