Meet Your Customer Care Team:
Des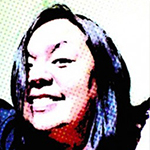 Married with 2 beautiful " techie" daughters. She loves to spend time watching movies, eating out, sipping a good cup of brewed coffee and playing with her smart kids.
Determined to help you in any way she can. She is a good listener and gives straight and honest answers. Reliably backed by years of customer-focused employment. She joined Personal Life Media to continue to provide help and support which she loves doing.