Summit VIP Free Gift From Susan Bratton
Dear Summit Attendee,
It is my pleasure to gift you a VIP membership to my Insider's Club newsletter and three of my most popular programs and books for women.
Relationship Magic $27.00
Sexual Soulmates $9.95
How to Ravish Him With Sexual Dominance $17.00
Total Value = $53.95
Relationship Magic is a workbook that will let you figure out what your top four relationship values are.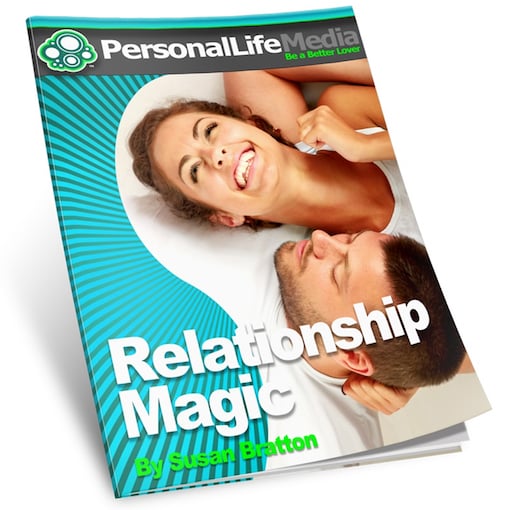 This will be the cheat sheet your partner uses to make you deliriously happy in your relationship with them. And if you're single, you'll be able to determine if someone is able to meet your top relationship priorities… because you'll finally know what they truly are!
Knowing me and my husband's relationship values were one of the two things that prevented my divorce and turned my marriage into the joyful experience it remains to this day.
Secondly, I'm giving you my Amazon #1 international best-selling book,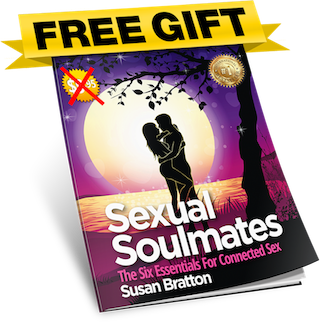 Sexual Soulmates: 6 Essentials to Connected Sex. After helping thousands of lovers for nearly 15 years, these six techniques are the proven winners for turning your mate into your sexual soulmate… even if you've just met!
And finally…. this one is a sassy, classy gift! Take my How To Ravish Him With Dominance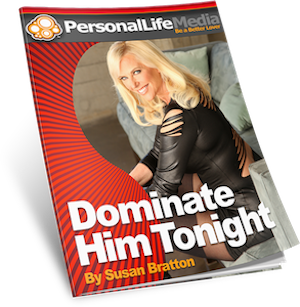 video and ebook. Many women say I want to blow his mind in the bedroom! This video shows you what guys LOVE, crave and wish you'd do to them.
Enjoy these gifts with my pleasure. These are items I regularly charge money for. This $53.95 is the real value. I believe you will find these to be completely different than the typical sex, love and intimacy advice you get.
Sign-up To Request Access
When you enter your name and email address, a notification will be sent to our customer support team.
Then we will create an account for you with access to these three gifts and email you your login information within 24 hours.
You will receive an email coming from [email protected] with the subject: "Your VIP Access to Susan's Gifts".
It also includes a step-by-step guide about how to log in and access the gifts.  Please make sure you check your email.
If you ever have any questions, don't hesitate to email me directly. I try to personally answer every email I get.
With Kind Regards,
Susan Bratton,
"Trusted Hot Sex Advisor To Millions "
CEO, Personal Life Media, Inc.