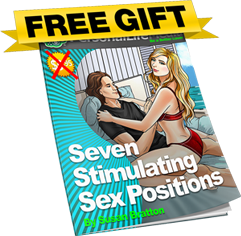 IMPORTANT! WE'VE JUST SENT YOU A CONFIRMATION REQUEST BY EMAIL.
Go To Your Email Now and Look For "Action Needed - Confirm You Want To Be On The Steamy Sex Ed Video VIP List" from Susan Bratton with Personal Life Media.
Find That Email and Follow The Instructions to Get Your '7 STIMULATING SEX POSITIONS' Ebook.