BPH And Men's Sex Lives (and what you can do about it)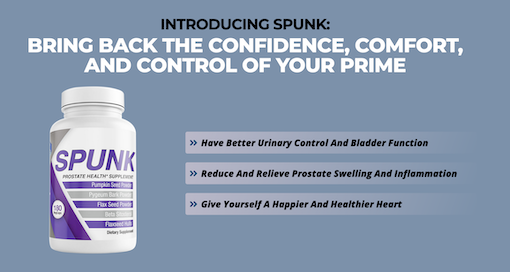 I asked urologist Dr. Judson Brandeis, "How can guys avoid getting their prostates reamed out when they can't pee right anymore?" Read on to learn how to ream out your prostate.
"BPH affects 50 percent of 50-year-olds, 60 percent of 60-year-olds, 70 percent of 70-year-olds, and 80 percent of men over 80.
Initially, men experience a slow urinary stream and difficulty emptying. This progresses to urinary frequency and urgency during the day and getting up at night multiple times to urinate.
At this point, it is essential to seek medical attention, or a man will eventually develop urinary tract infections, blood in the urine, or even need a catheter tube to empty his bladder.
What are the best treatment options for BPH, depending on your age?
If you are diagnosed with BPH, medication to shrink (like Finasteride) or relax the prostate (like Tamsulosin) can be prescribed. For men who have more severe cases, there are in-office procedures, like UroLift and Rezum.
Suppose a man is not a candidate for these in-office procedures. In that case, there are various procedures to remove the part of the prostate causing the urinary blockage, including TURP, GreenLight Laser TURP, Saline TURP, and Aquablation. It is essential to consult an experienced, board-certified urologist who can help you determine what option is most appropriate for you."
– Dr. Judson Brandeis, creator of SPUNK
The last thing you want is some doctor reaming a core through your prostate gland because you can't pee or pee frequently.
Nip this in the bud NOW, buddy.
If you want to support a healthy prostate, you'll want to check out SPUNK. Dr. Judson's new men's urinary prostate supplement.
Click Here For SPUNK ⇐ Ream Out Your Prostate Naturally
"Dr. Judd," as his patients fondly call him, is a practicing board-certified urologist at the Brandeis MD Male Rejuvenation Center.
He doesn't believe every problem requires surgery just because he's a penile and prostate surgeon. Much of Dr. Brandeis' practice focuses on sexual regenerative solutions from his SPUNK, PreLONG, and SupporT supplement formulations to GAINSWave treatments and testosterone replacement therapy.
Judd knows more about penises and prostates than almost any other doctor. As a physician-educator, he trains other doctors on the latest procedures for the entire male urogenital system's full-functioning.
He was voted Top Urologist in the SF Bay Area for the past six years. As former Chief of Urology for the John Muir Hospital, Dr. Brandeis knows first-hand how the medical system is not oriented toward prevention. That is one reason he focused on regenerative treatments and preventative supplements for men's most common issues: low testosterone, erectile dysfunction, premature ejaculation, and prostate problems.
Dr. Judd is a living legend in his field and has been featured on TV, in magazines, on radio shows, and in podcasts, in addition to speaking at major medical conferences.
Now he has a product for this issue he deals with in his office all the time. And I've made available three thousand bottles in my warehouse for you.
Click Here For SPUNK ⇐ Support A Healthy Prostate Naturally