Australian Shipping Now Available!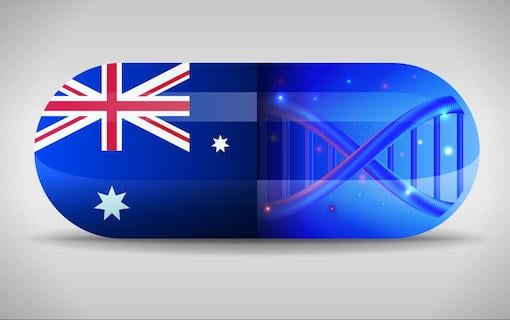 Yippee! We finally have shipping to Australia for our blood flow organic Nitric Oxide supplement and our libido botanical daily vitamin-mineral complex.
https://the20store.com ⇐ Use the Promo Code SUSAN to Save 10%
TO OZ!
The maximum supplement import order according to the Agriculture.gov.au import site is a 3-month supply per supplement.
You can order 3 quantities of FLOW. And 1 each of DESIRE, DRIVE and BOOST vitamin minerals.
They have a year of shelf life. So you will save on shipping to get 3 bottles of FLOW and 3 bottles of the TRIO libido vitamin-mineral complex. That's a 90-day supply of both.
If you are taking these with your partner, then it would only be a one-and-a-half month supply, of course. So if you have a partner, maybe you can order double? You should call customs and check.
3 FLOW
1 BOOST
1 DESIRE
1 DRIVE
Total of 6 bottles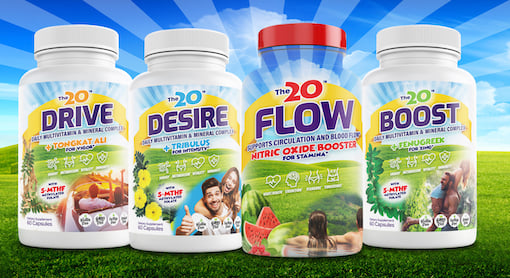 GREAT SEX SUPPLEMENTS
It's going to take about a month to get to you, depending on where in Australia you live. You will get tracking from our system. And you can email [email protected] anytime.
We've had a couple of shipments clear customs already. So it's working.
To show you my appreciation, I'll help with the shipping cost. Use the promo code SUSAN to save 10%. It's a flat rate of $15.95 per order, which is cheap!
3 FLOW
1 BOOST
1 DESIRE
1 DRIVE
Total of 6 bottles
The total for the above will be $179.70
The flat fee for shipping any amount of bottles is $15.95
With the promo code, you save $17.97
Total $177.68 US
Here is the eCommerce site where you can purchase the above.
Thanks for your patience and follow up.
Sending much love to Oz, my Aussie friend. Let me know how you feel about each of the libido botanicals and FLOW.