Vibrators That Train Women To Have Better Orgasms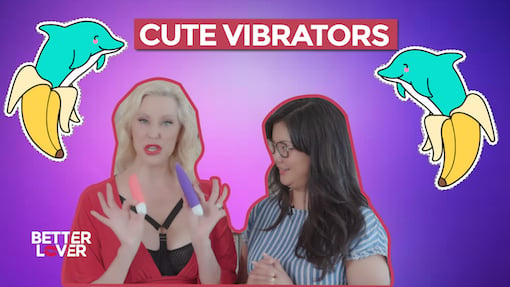 Today, I'm back with Kristy Stahlberg of Fun Factory in Germany, and we're once again playing with some funtastic Fun Factory sex toys. 
The very first toy you see is the Miss Bi. THIS is the vibrator I fell in love with on my 30-day Masturbation Challenge. 
The Miss Bi 
It has two vibrators and there's a special trick Kristy explains that helps women achieve orgasms from intercourse (vaginal orgasms). 
The Miss Bi actually help train a woman to have better orgasms, and to get better at having orgasms — especially penetration orgasms with a male partner. 
Some people may think that when they use vibrators, they become reliant on them for achieving orgasms. 
Speaking from experience, you're not reducing your ability to orgasm, you're actually enhancing your orgasmic potential. 
Also, the #1 thing most vagina-owners want is intercourse orgasms. And one of the weakest sex skills all genders report is using sex toys during lovemaking.
Let's fix both those issues with the Miss Bi vibrator! Watch this video now:
Check Out My Video ⇓ Penetration Orgasm Cross-Training Vibrators 
VIBING FOR FUN 
Unlock Additional Members Only Content
Please login or register for a Free Membership to view this content.
In addition to the Miss Bi, one of the toys we play with can be used as your "travel sex toy." 
Something small you can take with you when you just need that quick release. 
And a third is for massively pleasurable clitoral sensation! Woooooo!
I also want to give you my G-Spot Toys guide for FREE. 
Inside, I talk about the very best G-Spot toys that I wholeheartedly (and orgasmically) recommend and love to use.
Yes, I do use them! 
You'll also get to know which ones are good for certain sex positions, for couples, for self-pleasure, and for certain unique kinds of pleasures. 
When you get this toy guide, you will also receive a link to an EXPLICIT How-To Video so you know how to use these toys. These toys used incorrectly can hurt a gal, so you gotta know what the heck you are doing.
Download My G-Spot Toys Guide For FREE ⇐ Get Your G-Spot And Squirting Toys, Tools, And Lub Guide PLUS How-To Video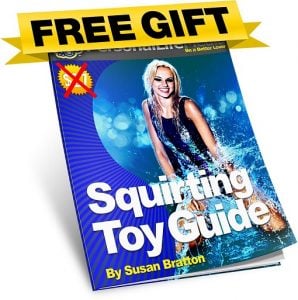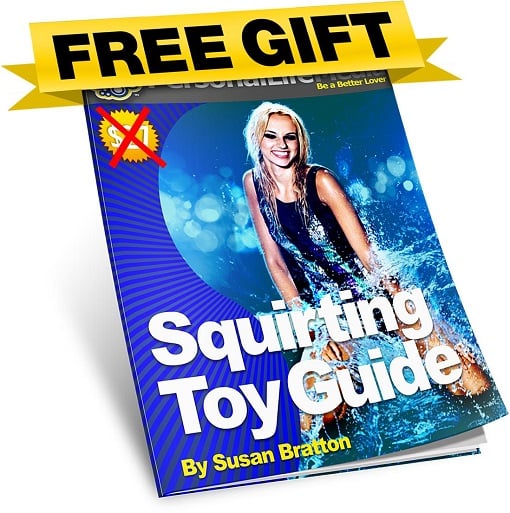 Thank you for helping me hit 100,000 subscribers! If you're not a subscriber yet (it's free)  can you please subscribe to my Better Lover YouTube Channel? You just sign up with your email. Subscribing sends the signal to YouTube that my videos are valuable and helps me grow. I really appreciate it.