Boost Your Nitric Oxide, No FLOW, No Go!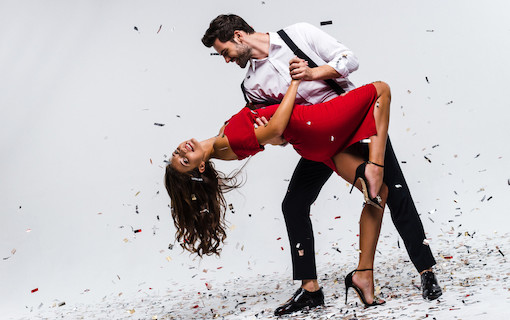 "Think Faster, Feel Tingly Pleasure, Firm Up Your Clitoris and Penis Erection."
Many people have low libido, lack of sensation in their genitals, or a physical inability to engage in intercourse because of dryness, vaginal pain, or erectile dysfunction.
Much of this is due to waning circulation as we age.
Blood flow is crucial for engorgement, tumescence, and erectile function in people across the gender spectrum. Men and women alike are equally impacted by a lack of blood flow to your genitals. Without blood flow, you can't feel the pleasure or get the hard-ons that both sexes need for maximum sexual pleasure and satisfaction.
Nitric Oxide is what makes your veins relax so blood can flow. Nitric Oxide production diminishes as we age, the same way hormone production slows down.
WHEN NO IS LOW THERE IS LESS FLOW
Your veins get stiff and the blood stops flowing. You can't think as well. You get heavy legs. You lose erectile function. You feel less pleasure.
When the NO (Nitric Oxide) is low, there is less blood flow to your entire body, including your genitals. That means less genital function and degrading performance over time.
However, you can counteract the natural decrease in Nitric Oxide production by engaging in activities such as :
Exercise
Stress management
Massage
Hydration
Smoking cessation
Avoiding fried foods
Eating healthy fats
Avoiding sugar
Yet, for a lot of people who already do their best doing these things, it's not enough.
Taking Nitric Oxide supplements radically helps our body restore healthy blood flow and circulation. That means we can make up for lost function much faster now.
And that's exactly why I formulated FLOW, the world's FIRST organic Nitric Oxide supplement for healthy blood flow to your brain, heart, and genitals.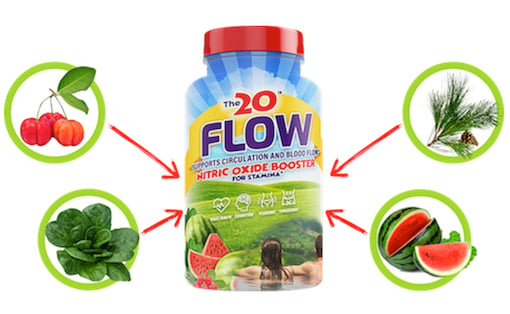 Click Here To Check Out FLOW ⇐ Up To 25% OFF CUSTOMER APPRECIATION DISCOUNT (Only 6 bottles per person, for now)
You can get as much as a 25% OFF discount for a 6-bottle supply. We're limiting purchases to 6 bottles per customer for now because we only have a very limited supply. However, you can choose to only get ONE bottle if you just want to dip your toes into getting improved and healthier blood flow.
FLOW is made completely naturally using all-organic ingredients. We use organic watermelons, and organic spinach fermented in sanitary tanks to produce natural L-citrulline specifically for FLOW formulation.
L-citrulline is what your body needs to produce more Nitric Oxide, and therefore have more blood flow… giving you a healthier heart and body function, more sensation, better clitoral engorgement (if you're a woman), and harder, longer-lasting erections (if you're a man).
Click Here To Check Out FLOW ⇐ Up To 25% OFF CUSTOMER APPRECIATION DISCOUNT (Only 6 bottles per person, for now)