Best Sex Toys For Couples (VIDEO)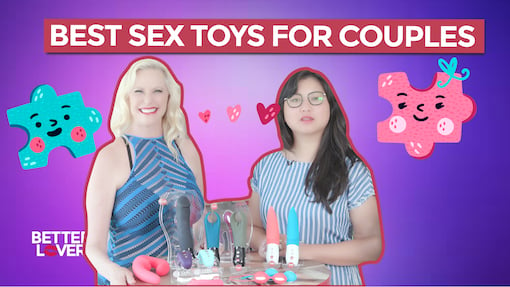 Why not combine a sex toy with intercourse to help increase orgasmic pleasure!?!
Have you taken my "Rate Your Sex Skills" survey yet? Over 1,500 of my fans have and here's something interesting:
Men, women and non-binary* people say that they are real novices at using sex toys as part of lovemaking.
For men, it was their fourth-least strong skill. For women, it was their third least strong sexual skill.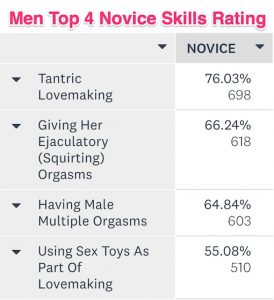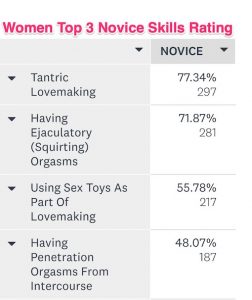 Not only that, having penetration orgasms from intercourse was women's #4 least strong sexual skill. 
Why not combine a sex toy with intercourse to help increase orgasmic pleasure!?!
Here is a video about just that… what sex toys are great for couples and for intercourse.
I'm with my friend Kristy Stahlberg of FunFactory in Germany. This summer I went to Bremen and learned all about sex toys from the ultimate source —Fun Factory. They've been making premium toys for nearly 25 years. They are the Porsche of sex toy companies. Their materials, craftmanship, motors, selection, and variety are the BEST in the entire sex toy business.
I ask Kristy, "If you were to create for me the Ultimate Fun Factory pleasure chest of sex toys… which ones would you pick?" 
Today, you're going to watch both Kristy and I go through some of the best sex toys for couples they have in their production.  
Some of these toys help increase the orgasmic intensity, stimulating external hot posts, and even to stimulate both of you to help you reach simultaneous orgasms. 
Delectable! 
HOT TOYS! 
What's also nice about these toys is that they are EASY to use. So simple. And so pleasurable.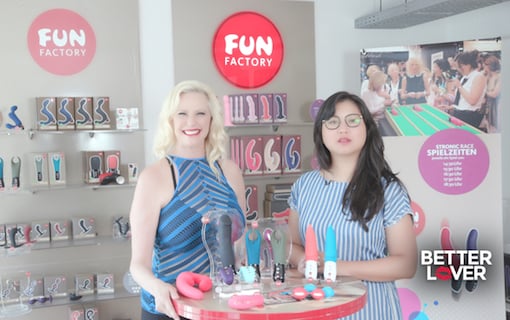 Another reason I love these sex toys is that they don't all look like giant penises. 
While a woman may like those kinds of toys, men may be a little wary of using dildo-like toys in partner play. 
The lovely toys in this video are mostly "low-profile" yet very powerful and pleasurable. 
Because penetration orgasms are so elusive to so many women, I also want to give you my Thrust In Time intercourse sex technique for FREE. 
I updated an ancient Chinese sex technique for the 21st century in this little bitty ebook.
This technique solves the biggest issue for men (stamina) and the biggest issue for women (not being able to achieve orgasm from intercourse). 
You can combine these sex toys with this technique and I promise you'll be able to come from intercourse! 
All women can, it's just that she needs to get the right stimulation and believe it's possible. 
It's possible!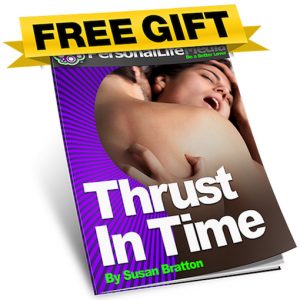 Download My Thrust In Time Intercourse Technique For FREE ⇐ Penetration Orgasm Stamina Technique
Also, YouTube is giving me fits. They now won't let me post links to sex toys with my videos. 
Here are all the links for all the toys showcased in this video. 
Unlock Additional Members Only Content
Please login or register for a Free Membership to view this content.
Thank you for helping me hit 100,000 subscribers! If you're not a subscriber yet (it's free)  can you please subscribe to my Better Lover YouTube Channel? You just sign up with your email. Subscribing sends the signal to YouTube that my videos are valuable and helps me grow. I really appreciate it.


*Non-binary means a person doesn't feel that their gender aligns with the male or female genitals they were born with. There were only six respondents to the survey so far of non-binary people so I didn't include their responses separately because it's not a statistically significant response rate.