From 6 Inches To 7 Inches… And Growing!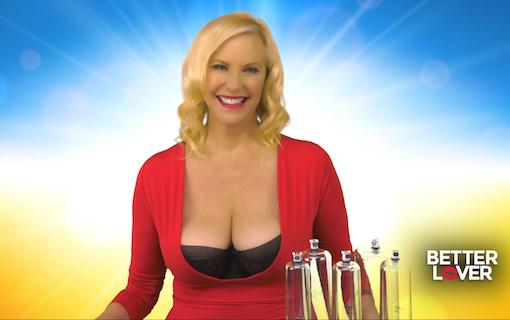 Our friends and the creators of the Whopper Penis Pump are having a BIG 20% off SALE right now. If you hurry, you can save as much as $88. Check it out! 
Does penis pumping work? Well, yeah, it does! 
And over the next few days, I'm going to talk all about the many guys who've reached out to me with their penis pump results. 
Here's an email I received from Jason a few weeks ago telling me about his experience, and his Slavic goddess' excitement for what's to come. 
"Hi, Susan,

I hope you are well.

For the last 7 months, I have been training my penis and it is going well. I went from just below 6 inches to 7 inches.

My Slavic Goddess tells me she is very excited about it. Apparently she has a thing for a 9-inch penis. At the moment she indulges her sexual enjoyment of this size with her favorite sex toy as she calls it. I am totally fine with that.

She is thrilled I am training my penis and is very supportive." 
PUMPING WORKS (WITH THE RIGHT TOOLS) 
What's so great about The Whopper is that it not only does work… 
But it also "grows" with you. Here's what I mean… 
The Whopper was designed with interchangeable chambers that vary in size, length, and girth. Most guys who are seeking some growth start with the smallest one. 
After a few months of consistent growth and your penis moves up in size, you also move up with a bigger chamber. 
That means there's going to be more room for improvement and expansion. 
And even though a bigger mancannon isn't essential to an amazing sex life, it also wouldn't hurt to have a legendary tool under your belt. 
How excited are you for your growth? 
The system also includes an add-on head enlarger if you tend to be "pointy."
Tomorrow, I'm going to talk about why The Whopper is by far and wide better than any other penis pump. For now, check out the Whopper SALE here ⇓

Unlock Additional Members Only Content
Please login or register for a Free Membership to view this content.