Tip: Best New Vibrators For Women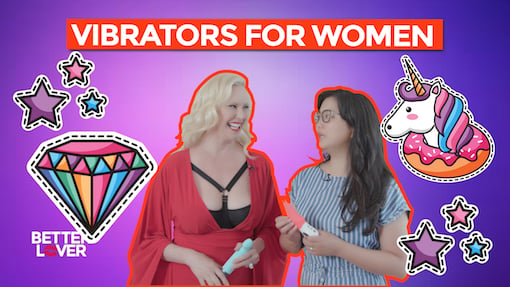 Women LOVE vibrators. I know I do. 
And if you're a woman who doesn't yet, you probably haven't tried the good ones. 
That's exactly what I'm doing in today's video. 
I'm joined by Kristy Stahlberg of Fun Factory, and we're going to be going through some of their latest vibrators for women. 
These Fun Factory vibes are some of the best out in the market. 
Good, quality, and non-toxic materials your body (and your lady parts) are going to love. 
Check Out My YouTube Video Here ⇐ Best New Vibrators For Women 
KEEP THE VIBE GOING 
One of the toys we're going to look at is what they call a "thrusting" vibrator. 
Another one can d something to a woman's clitoris I've never seen done by any other sex toy before. It's absolutely astonishing. 
PLUS, Kristy and I are going to talk about how we love using these toys during lovemaking, and why even men are starting to love the feeling of "good vibrations" on their body during intense, hot sex. 
Interested? I know you are. 
Check Out My YouTube Video Here ⇐ Best New Vibrators For Women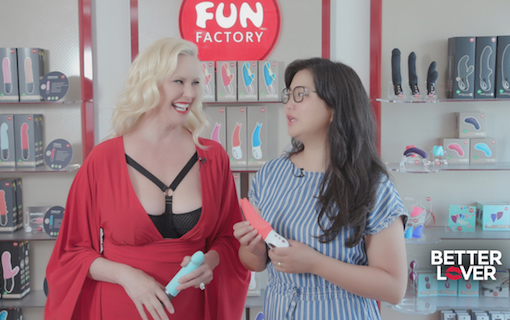 I also want to give you my G-Spot Toys guide for FREE. 
Inside, I talk about the very best G-Spot toys that I wholeheartedly (and orgasmically) recommend and love to use.
Yes, I do use them! 
You'll also get to know which ones are good for certain sex positions, for couples, for self-pleasure, and for certain unique kinds of pleasures. 
When you get this toy guide, you will also receive a link to an EXPLICIT How-To Video so you know how to use these toys. These toys used incorrectly can hurt a gal, so you gotta know what the heck you are doing.
Download My G-Spot Toys Guide For FREE ⇐ Link Is In The Video Description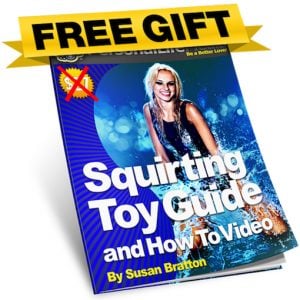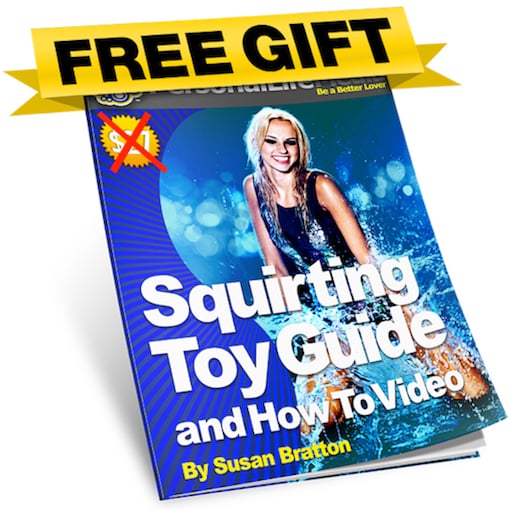 Thank you for helping me hit 50,000 subscribers! If you're not a subscriber yet (it's free)  can you please subscribe to my Better Lover YouTube Channel? You just sign up with your email. Subscribing sends the signal to YouTube that my videos are valuable and helps me grow. I really appreciate it.


Any links I mention in the video can be found under the video. Click "SHOW MORE" on the left on your computer. Or click the little TRIANGLE on the right on your phone and it will expand to show the links and transcripts.  
Check Out Your FREE Gifts Here ⇐ Link is In The Description Below The Video