How To Praise Your Partner's Penis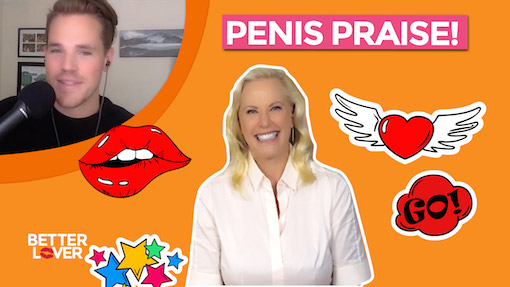 Want to hear a video demonstration of some respectfully sexy penis praise?
Dirty talk doesn't really have to be "dirty" in that it's confronting or low class.
It can be done as a form of worship to your lover.
For this video, I show you how I like to praise his penis through what I like to call, "cock worship."
Men can do this too, as "yoni worship" to their female lovers.
Check Out My YouTube Video ⇐ Dirty Talk Demonstration "Cock Worship"
YOU NAUGHTY LOVER
Listen to how I praise the penis.
Does it excite you? Imagine your lover mastering this powerful and erotically mesmerizing technique so they can use it on you…
And you can use it on your lover.
It's not hard. And you can be really great at it even if you don't think you have much of a "sexy vocabulary."
I'll show you exactly how to talk really sexy by using just your observational skills.
Click Here To Watch My YouTube Video ⇐ Dirty Talk Demonstration "Cock Worship"
I want to commend my good friend, TJ Anderson. This clip is from a podcast we did together. He was really fun to model genital worship with.
He is an Author, Health Hacker & Host of the "Elevate Your State" podcast show.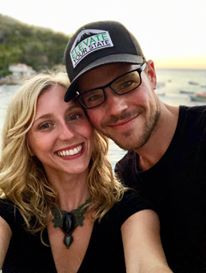 As a High-Performance Men's Health Coach, his work is all about helping high performing men in their 30's, 40's and 50's build a smarter, more tailored approach to their health, energy, and performance –both in work and relationships. Check Out TJ's Website And Podcast Here
Plus, he and his partner, Amanda, are leading a healthy couples retreat called THE ADVENTURE OF LOVE over Valentine's Day Weekend (Feb 13-16th) of 2020. The intention? To help couples grow in health and relationship TOGETHER. If you're in a committed relationship and want to keep expanding your collective love and health together, we want to invite you to check out their upcoming couples retreat below!
Please, I need you to subscribe to my Better Lover YouTube Channel. It's free. You just sign up with your email. Subscribing sends the signal to YouTube that my videos are valuable and helps me grow. I really appreciate it.


The links I mention in the video can be found under the video. Click "SHOW MORE" on the left on your computer. Or click the little TRIANGLE on the right on your phone and it will expand to show the links and transcript.
Check Out Your FREE Gifts Here ⇐ Link is In The Description Below The Video