Soulmate Manifestation (Confession)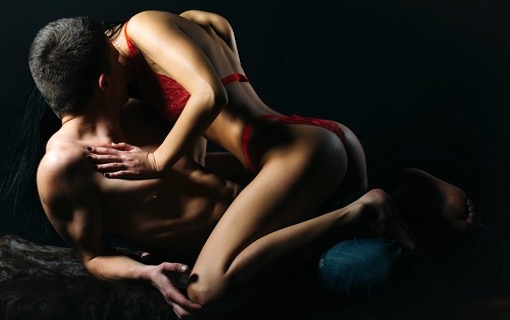 If you want an off the hook amazing sex life, memorizing advanced lovemaking techniques will get you on your way to having the passion you crave… even if you don't have a lover right now…
Dreams do come true. And you really CAN manifest your dream lover.
My good friend, Joy was able to visualize, magnetize, and create her dream relationship out of thin air.
How did she do it?
Joy would always set a place for him at the table at home. She would cook for two. And did everything as if she already had a husband.
She would window-shop clothes for her "dream" man. And do all sorts of activities for two. She wasn't pretending. She was preparing herself.
She lived her life to the fullest, visualizing and "acting as if" she had already met her dream man and they were in the most amazing relationship together.
Because of this, her entire being glowed with the kind of energy, warmth, and love that a woman with a partner would have.
And that's why her decisions, her habits, and her life primed and led her to actually meeting the man of her dreams. FOR REAL!
Now they have the cutest little boy and even work together as a couple. They have a dream come true romantic marriage.
It just goes to show, if you know what you truly want, and you set your heart, mind, body, and soul into it….
Focus on it as you live your life to the fullest…
You can create anything and everything your heart desires.
That's why even if you're still single, or if you're already in a relationship that you want to take to the "next level" romantically and sensually…
You'll want to sign up for the VIP list for my Steamy Sex Ed® Video Collection.
Get On The VIP List ⇐ Spark Deep, Fiery Connection In Your Relationship (Going On SALE Very Soon)
You'll get one-day advance notice before other people so you can have a chance to consider purchasing my Steamy Sex Ed® Video Collection before all of our 60% off sale copies are snatch up by others who want to deepen their connections more than you do.
MANIFEST YOUR DESIRES
Your dream partner or relationship won't come into your life if you're closing yourself off to the possibilities the world has to offer.
Prime yourself for the relationship and sensual life of your dreams.
Even if you're still single and searching for a partner, allow yourself to learn, practice, and master things like sensual touch, slow kissing, and heart-connected lovemaking.
Even if you're with someone who isn't quite ready to commit to a deeper relationship, allow yourself to give and receive love, intimacy, and pleasure the likes you both have never experienced before. Surrender into each other's embrace and presence.
Live your life to the fullest and teach yourself the secrets, skills, sensual techniques that will help you visualize, magnetize, and invite into reality the kind of partner and relationship you've always wanted.
That is why I created the Steamy Sex Ed® Video Collection. For singles, hopefuls, and lovers alike to expand their sensual horizons and take their intimate life to a whole new galaxy of pleasure through respectful, intimate, and heart-connected lovemaking videos.
However, the demand is great, and we can only get a limited number of copies at a time.
That's why I urge you to get on the VIP list right now.  This is HOW you get a great lover… you become one and are ready.
Get On The VIP List ⇐ Over 200 Advanced, Sensual, Intimacy Techniques You've Never Seen Before (Going on SALE 60% OFF Very Soon)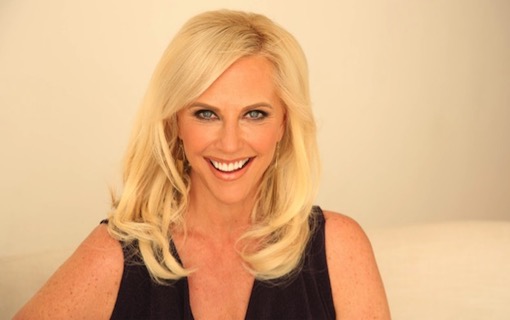 I want you to sign up to the VIP list, even if you're not yet sure you want to get Steamy. Here's why.
I'm so proud of these videos, that I just want you to see the preview videos for yourself.
Plus, there's absolutely no obligation to buy.
You can decide for yourself that you want to get the Steamy Sex Ed® Video Collection during the SALE… or wait for next time whenever that may be… and whenever you're ready for phenomenal lovemaking.
You decide. Just go sign up for VIP. You deserve to be there anyway.
Get On The VIP List ⇐ Absolutely No Obligation To Buy Right Now (Take A Peek At The Preview Videos)
There will only be a limited number of copies. And we usually sell out days before the sale ends. So I suggest you sign up for the VIP list to get your copy before everybody else gets the chance to order theirs.
So if you want to be at the head of the line, in front of everybody else who can't wait to get a taste of Steamy Sex Ed®, get on the VIP List today!
Steamy Sex Ed® Video Collection VIP List ⇐ Jump To The Head of the Line!
The Steamy Sex Ed® Video Collection will be at 60% off on May 2nd for 5 days only, or until we sell out. We only have 500 copies available!
Susan is a trusted advisor to millions of lovers who want lifelong intimacy and passion. Known for her programs including her #1 international best-seller, Sexual Soulmates, Relationship Magic, 30 Romance Tricks That Work Like Magic, Revive Her Drive and the Steamy Sex Ed® Video Collection, Susan is beloved by couples worldwide for helping them keep the flame of passion alive in their relationships.