What's Your Take On Anal Sex?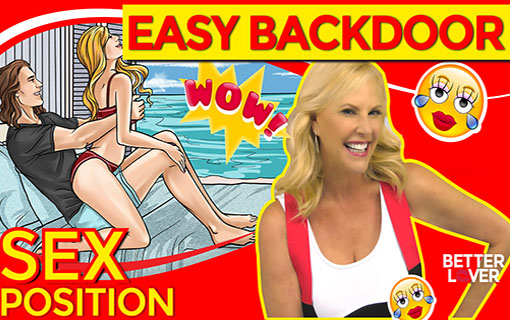 How do women climax doing anal?
Rick writes, "What's your take on anal. And how do women climax from anal sex?"
Anal sex can be incredibly pleasurable. It provides a different kind of orgasm that strictly clitoral or vaginal stimulation.
There are sensitive nerve endings around the anus. And the feeling of being filled up and stimulated in the rectum can be incredibly pleasurable.
There is also a spongy erectile tissue similar to the urethral sponge (also called, the G-Spot) that gets stimulated during anal sex. This is called the perineal sponge.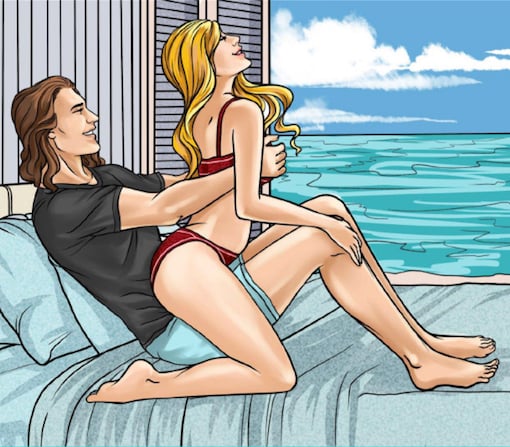 ANAL SEX BEST PRACTICES
If you stimulate her P-Spot by putting a toy, fingers or penis in her rectum and pressing from the other side of the wall inside her vagina it feels as good as G-Spot stimulation — very melty and deeply satisfying.
See the green spot I drew on the anatomy image below. You can see the location of the perineal sponge that feels so good when it's stimulated by fingers or penis from either the vagina or rectum or both.
Her pudendal nerve also branches off to become the rectal, perineal and clitoral nerves. So all the feeling from the entire vulvar area goes to the brain on the same channel. If you're touching her clitoris, her internal vaginal canal and her rectum simultaneously, it can really give her a lot of awesome stimulation.
The movements would be small — you're not finger banging her — you're palpating and lightly pulsing those areas (unless she asks for more).
Generally if you're a guy, slow way down on whatever you're doing. And then go half as fast from there. Keep yourself in check. Don't overdrive her system.
Women climax from anal because all those nerve endings and erectile tissue feel great when they are stimulated slowly and with mindfulness.
Adding a vibrator to her clitoris while you're penetrating her with fingers, a toy or a penis inside her rectum, if she's aroused and wants that stimulation, can give her an entirely new category of orgasms. Adding a dildo inside her while you're in her rectum and she's getting clitoral vibration is a triple thriller.
THE PERINEAL AND URETHRAL SPONGES
Here is my opinion on some important things to know about anal sex:
1) NEVER put any toys, hands or penises in a woman's vaginal area that have been touching her anus or inside her rectum.
Use tight fitting polyurethane or polypropylene gloves for any touching. Take them off inside out and throw them away as you go.
Being safe and responsible is sexy. Insist on this.
Clean as you go.
Use lubrication. You can use an organic distilled or fractionated coconut oil or health grade avocado oil or sweet almond oil.
Some people act like you MUST use a silicone lubricant for anal play. Personally, if you're warmed up and fully engorged and aren't rushing anything, her ass will open up and relax. The nut oils are fine, as long as you use polyurethane condoms and gloves and silicone toys.
Use a condom for penis penetration and over the toys you insert anally. It's cleaner.
2) You can get parasites from anal sex.
I do not recommend, "rimming." Some people are very turned on by "eating ass." It's depicted in porn, which is not reality. And I'm sure there are ass-eaters out there who have perfected the art of keeping clean with enemas and such.
I don't practice eating or having my ass eaten because I think it's generally unsanitary.
Think cleanliness and comfort when you pursue anal pleasure.
3) Here is my best sex position for back door sex video. Watch this video very closely and make notes about all the advice, right down to using an emory board on your short clipped fingernails.
And here is an ebook with 7 Stimulating Sex Positions, including this Easy Backdoor Sex Position.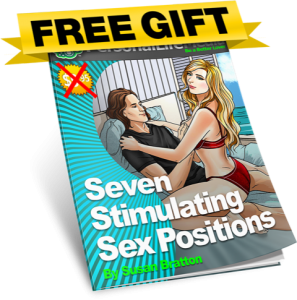 Work your way up to it!