20 Ways To Express Love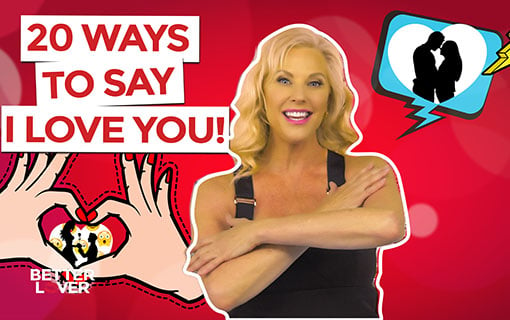 Are there news ways to express love without saying "I love you"?
I recently read an article about expressing your love by saying "I love you" in MANY different languages. But if you ask me, that's a lazy way to express your affection to your partner.
I mean, think about it.
If you really did love and care for someone, would you ONLY say the same thing again and again? Variety is the spice of your love life, sweetie.
That's why I made a video especially for you.
Today, I want to give you 20 completely DIFFERENT and CREATIVE ways to express your love and affection to your special someone.
You can use these 20 ways word-for-word. And if you want, you can personalize them according to yours and your partner's love language.
Watch The Video "20 Ways To Express Love"
20 WAYS TO EXPRESS LOVE
I use these 20 ideas to tell my husband how much I love, cherish, and adore him.
How much I thank him for being my Sexual Soulmate. And co-creating our amazing relationship with me.
Not just that, each time you say these, it will spark intimacy and closeness between you and your lover.
Quit saying the same three words over and over again, Sweetie.
These 20 ideas are a wonderful headstart.  
Say, text, or even whisper these words to your partner tonight.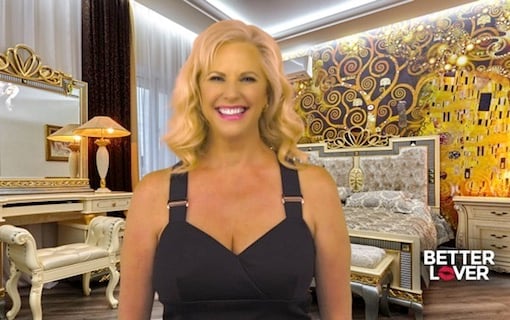 Expressing your love through words is one thing…
But actually making your partner FEEL it…
With their heart, mind, body, and soul is completely special.
The perfect follow-up would be to give your partner the BEST hug they've ever experienced (and will ever experience) in their life.
THIS is how women want to be held. If you're a guy, pay attention and do this.
If you're a woman, show this to your partner.
Click Here To Download The Soulmate Embrace ⇐ Link Under The Video Description Notes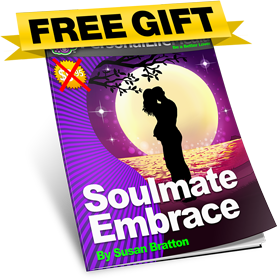 Thank you for helping me hit 100,000 subscribers! If you're not a subscriber yet (it's free)  can you please subscribe to my Better Lover YouTube Channel? You just sign up with your email. Subscribing sends the signal to YouTube that my videos are valuable and helps me grow. I really appreciate it.