Missionary Sex Position: Domination Twist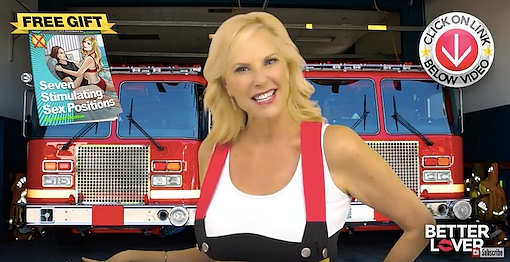 A gentle, firm touch tells her it's safe to submit and ALLOW you to dominate her in bed.
Has it really been seven years since Fifty Shades of Grey brought DOMINATION out of the closet and into the mainstream bedroom? I still find it fascinating that a fan-fic teen romance novel could strike such a powerful cord in women everywhere. But then again, it's not all that surprising. Most women secretly crave the experience of being TAKEN.
HOW TO TAKE HER IN BED ← WATCH NOW! (Step-by-step instructions)
In this video, I offer a step-by-step tutorial so you can step into a dominant role in a slow-but-steady manner. I teach you how to roll out a series of techniques in order of intensity to escalate her arousal.
If domination is new to you…
or if the two of you have discussed power play but you're not sure how to go about it…
you'll love this stair-step approach. Get ready to step into an entirely new sexual experience!
HAVE YOUR WAY WITH HER ← WATCH NOW! (She's gonna love it)
The beauty of this approach is that you're going to start in familiar, comfortable territory (Missionary position) and TAKE HER ever so gently at first, then slowly increase the dominance so she has no chance of resisting you.
She'll have no choice but to totally submit to your powerful desire to HAVE YOUR WAY WITH HER. Yowza! I get turned on just thinking about it!
VIDEO DOMINATION TUTORIAL WITH SUSAN ← Watch it NOW.
Get all seven stimulating sex position illustrations free from the link below the video.
You get an ebook PLUS all seven illustration images in high-res to use any way you want to.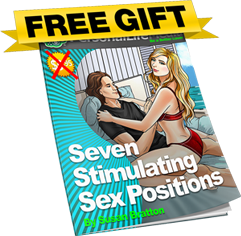 I made a special YouTube playlist called SEVEN STIMULATING SEX POSITIONS to make it easy for you to "BRING IT" in the bedroom. Watch them all and develop a whole new set of bedroom skills. Topics include tantric Sex, quickie sex, a blowjob paired with a vibrator, best position for G-spot stimulation… you're going to love how this series boosts your  confidence in the bedroom! Subscribe to BETTER LOVER  and you'll discover what sexual seekers the world over know: there's literally no limit to the pleasure you can enjoy when you discover that sex is meant to be fun and playful.