Orgasmic Cross-Training Video (Engorgement 2 of 4)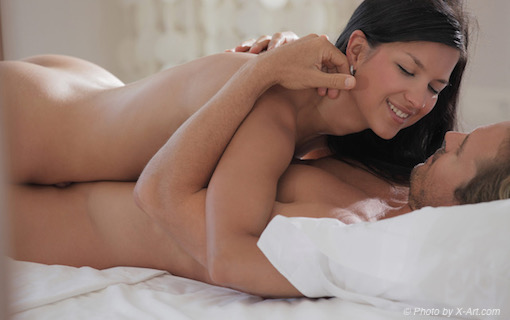 A previous article was about what engorgement is (filling the erectile tissue in a woman's vulva so she feels more pleasure).
If a woman is only able to come from her vibrator, or struggles to climax in any way, do not miss this video of Susan Bratton our trusted hot sex advisor and Sheri Winston, sexuality teacher and award-winning author as they describe how a woman can do Orgasmic Cross Training.
Orgasmic Cross-Training ⇐ Watch Here
FEEL MORE ORGASMIC PLEASURE
Here are two more articles on this same theme for deeper instruction:
Help Her Feel More Sensation ⇐ Click Here
How To Engorge Numb Genitals ⇐ Click Here
Engorgement is the foundation to feeling incredible pleasure and becoming multi-orgasmic.
Please post your comment or question at the bottom of any of these super helpful articles.
If you want to discover more powerful techniques to bring a woman to orgasm (or if you're a woman, have your lover bring YOU to intense orgasms, check out Expand Her Orgasm Tonight . This is a simple stroking technique that allows women to be in an orgasmic pleasure state for 30 minutes or more.
Don't miss the other articles:
The Female Erection Explained (Engorgement 1 of 4)
Clitoral Fatigue and Sensitivity Solution (Engorgement 3 of 4)