Payment Plan For Steamy DVDs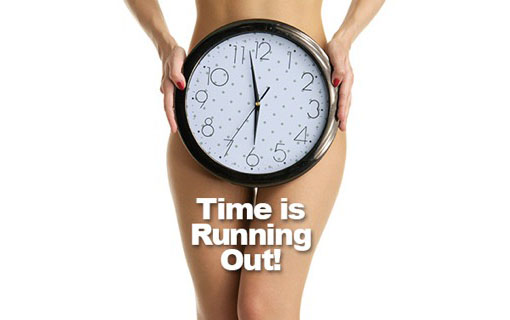 EZ-Pay Makes My Day!
Only 39 copies of Steamy Sex Ed left right now…
Greg asked, "How long will you be offering the EZ-PAY option to purchase Steamy Sex Ed?"
EZ-PAY will be available until we sell out all 500 copies we pressed for this sale. Less than half are left. Get yours now.
Try Steamy Sex Ed for 30 days free with our money-back guarantee.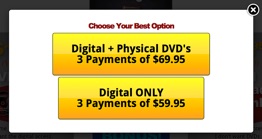 You don't have to worry about not being able to get the 3 month payment plan…
You DO have to worry about Steamy selling out and you not getting a copy for yourself.
At the rate we're running, I'd imagine they will be gone before tomorrow night.
So place your order as soon as possible because there's no telling when we'll put Steamy Sex Ed on Sale again.
Steamy Sex Ed Video Collection <=== EZ-PAY Option Available for DVD's and Digital
PAYMENT OPTIONS FOR YOU
If you need us to set aside a DVD for you, please let us know.
As well, you can mail us a money order if you don't have a credit card.
Just let us know what you need.
To get the BONUS: "Female Self-Pleasuring" you must choose the DVD+Digital option. The bonus is digital.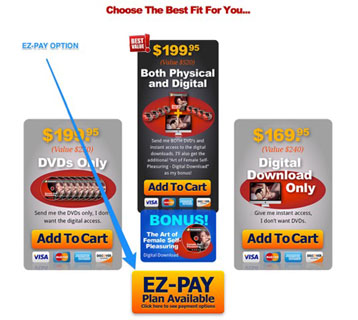 GET BETTER IN BED WITH STEAMY SEX ED
Steamy Sex Ed features:

Insights into anatomy so you know where to touch for maximum pleasure
Sensual and erotic hand techniques
Oral pleasuring
Lovemaking and intercourse techniques
Male and female multiple orgasm
Tantric sex and Kama Sutra positions
The best way to get better in bed is Steamy Sex Ed!