'What is QiGong?' with Peter Ragnar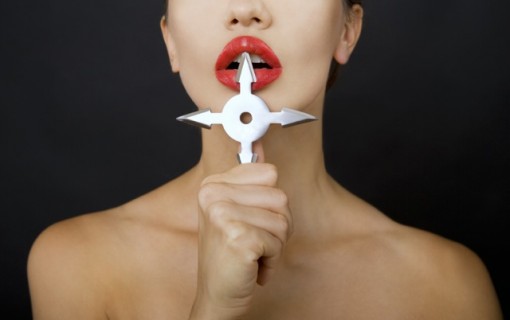 What's sexier than an healthy man who has a martial arts, meditation, yoga or QiGong practice? A private Chateau in France, perhaps, but not much else.
The point is, it's 2013 and if you're nearing or over middle age, I'd suggest you start QiGong.  QiGong is my top choice for three main reasons, but you educate yourself and decide what's right for you. No matter what path, please make sure you stay hardbodied and mentally aware and sexually vital.
Why QiGong?
1) You can do it at home in 10 minutes with no equipment (although you can add rare earth magnets to your practice)
2) The pattern of the movements (like stroking a clitoris in an Expanded Orgasm practice or learning Tai Chi) each have specific results and benefits. In the morning you cultivate energy, in the evening you cultivate peace and regenerating health.
3) QiGong activates your HGH (Human Growth Hormone) at night. If you are not producing HGH you are not increasing your vitality, you are dying.
Listen to the free, downloadable audio interview I just recorded for you on QiGong with a 70+ year old man who has been practicing QiGong for decades.  This special interview is with the amazing Peter Ragnar. Peter is a well-known elite athlete, longevity master, martial arts innovator and a truly unique man. Several books have been written about him and he's been featured in several magazines including Inside Kung Fu and Spiritual Journals.
What is QiGong?
How will it help me?
How is it done?

Peter answers all these questions and more in this audio interview. You must login with your current User Name and Password if you are a customer or sign up for our Free Insider's Club Membership.  We had a LOT of fun and sexy talk in addition to getting down and dirty with the QiGong details. I think you'll find Peter impressive and charismatic. And I hope you'll consider clicking through to the free video download with the very first lesson that Peter has so kindly offered to you, my followers. Go get it, Tiger!
Unlock Additional Members Only Content
Please login or register for a Free Membership to view this content.
What is it like to feel optimal health? 

Most people have no idea how it feels like to really be healthy. Most people are dealing with one ailment or another… After one thing is dealt with, something else pops up! 

Well, imagine not having to do that!

Imagine having something that you feel like you're just newly born,
You're just filled with life! That's what the program does. — Peter Ragnar
Learn about 'Good Morning Good Evening QiGong'– a 10-minute in the morning and 10-minute in the evening practice consists of series of linked movements that both bring energy back to you and allow you to reboot and release the stresses of the day.
Know the process from awakening and recognizing your energy and eventually turning this into an astounding, stronger, vital life force as you practice QiGong.
Find out what occurs in a man's body during QiGong practice and how it helps alkalizing the blood using 'rare-earth magnets'.
Distinguish QiGong from Tai Chi. Know their similarities, relationship as well as the difference that separates the two.
Get an introduction to Sexual QiGong — also called the 'Secret of the Jade Bedroom'. Find out how the practice boosts the 'electricity' that urges a man or woman to feel desire.
This interview is filled with valuable insights on QiGong– a time-tested and easy to learn practice, this could just be the portal to the 'NEW' you.
Unlock Additional Members Only Content
Please login or register for a Free Membership to view this content.
If you have not yet downloaded the free QiGong exercise for feeling your Chi (Energy) click here to listen: QiGong Practice with Tristan Truscott
Hot Chi For You And Me,
Susan Bratton